Meditation, though simple, can be easily practiced, but not many people know about its great benefits. The following are some unexpected changes from meditation that will bring about human health.
Many people think that meditation is only for those who follow Buddhism, people who practice yoga or who practice martial arts of Eastern origin. But in fact, sitting meditation has now become an activity popularized by the overwhelming advantages to our health. Without sitting in meditation, you will hardly feel the benefits, the effects of sitting meditation bring but just try to practice meditation for 10 to 30 minutes a day, you are easily "addicted". Here are some of the health benefits of sitting meditation.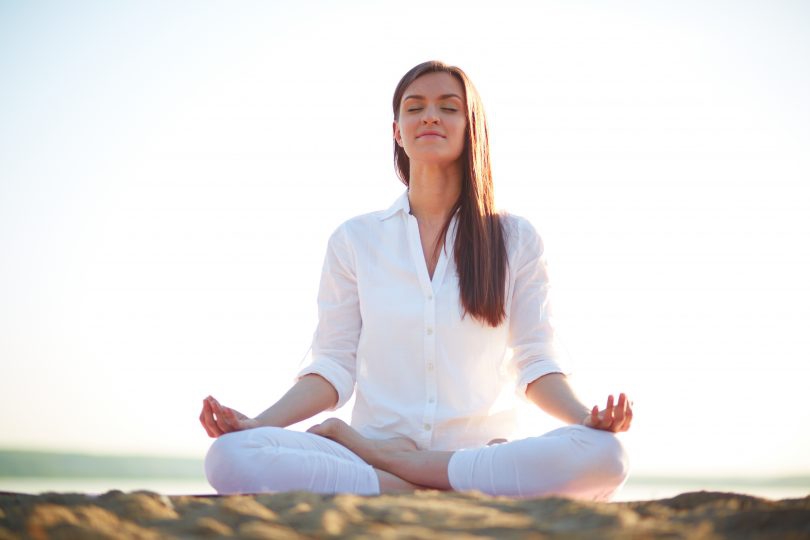 Helps lower blood pressure
Meditation increases the emotional control power and is therefore considered a natural way to regulate blood pressure. Meditation of the heart rate is slower, the attitude is calmer and therefore can improve the blood pressure.
Helps to rejuvenate the brain
Research shows that meditation is the best way to slow down the aging process, not only out of the body and skin, but also in the brain. It helps brain cells recover previous damage.
Helps cure respiratory diseases
The characteristic of meditation is a slow and steady breathing, deep breathing and deep breathing. That means we will breathe more oxygen into our lungs, which can help correct and reduce illness for people with respiratory disorders.
Helps reduce stress, fatigue
Relieving stress is one of the main benefits of meditation. Meditating regularly will help you relieve stress, while releasing stress hormones in the body out.
Helps improve memory
Meditating a lot will help improve concentration. Because stress is a major cause of poor memory and short-term memory loss. Therefore, the state of relaxation and regular meditation can help improve mental capacity.
Helps cure insomnia
Stress interferes with daily sleep, causing it to be difficult to sleep, night or wake up and not be able to sleep again. Meditation is the best natural remedy for people with sleep disorders. Eastern medicine said that the mind first sleeps then sleeps later. If you meditate before you sleep, it is easy to fall asleep soon after.
Helps control emotions
People who meditate regularly can easily control their emotions, especially able to control anger. When angry, nerve cells will be destroyed, blood pressure will increase, nutrients will be exhausted, many toxins will be born causing the body to age quickly.
Helps improve immunity
When we meditate regularly, we will know how to breathe deeply and get more oxygen, the body will also rest and recover. From there, it will improve immunity, help the body prevent disease attacks.
Helps reduce muscle tension, cramps
Meditation can release muscles, alleviating muscle tension and muscle cramps. The more you have a tension problem, the more you should meditate.